November 29, 2000
Cryptonomicon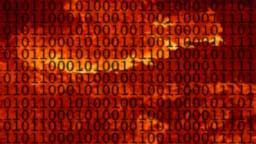 I just finished reading each and every page of the 918-page novel, Cryptonomicon, written by Neal Stephenson. Attracted by its description of being a novel of World War Two code breaking, encouraged by positive reviews from the NY Times pasted on the cover and printed on the review insert page, and feeding an obsessive compulsion to read things about math and war, I bought a copy at Cody's in Berkeley, and was further propelled by the sales clerk who said he had recently finished the book and it was great. My summertime reading was going to be hip.
Cryptonomicon is a perfectly fine example of a wonderful theme and style becoming so convoluted that the plot becomes plot for plot's sake. The novel follows three story lines: one following a young math genius, Waterhouse, recruited by the US intelligence agency just after Pearl Harbor, through his involvement in breaking code in both theaters of war; another following a gung ho American Marine recruited after battles in China and Guadalcanal canal to be point man for a special WWII anti-intelligence division directed by Waterhouse; and a present day story of Waterhouse's grandson, Randy, an expert in computer code and internet design, who works with a high tech start-up creating a "data haven" on an island in the Sulu Sea. The beauty of this story lies in the theme of knowledge as secret agent codes, computer code, and in the statistical inference of natural data. A wonderful passage describes the World War Two Waterhouse on a beach in Santa Monica, en route from England to Australia, noticing his legs in the surf making a ripple pattern and sending out subtle information to anyone listening across the Pacific that the Japanese code has been broken. Throughout the story, there are many wonderful nuggets like this, which made me believe that this was a true classic that I was reading. Yet, by page 800, the story has built up so much momentum that the writer cannot pull it all together in a neat piece of literature.
Stephenson has played with each of his parallel stories and has developed so many interesting plot thread that when he must necessarily converge the stories, they don't quite splice nicely, leaving unconnected threads sparking annoying voltage. The splice becomes a 3 inch long ugly weld bubbling melted iron and copper on what could have been a wonderful fiber optic cable. In addition to the complicated plots, Stephenson has added so many tongue and cheek observations, some fatally wrong analysis of coding, and mysteriously aberrant changes in style (switching to 20 pages of email transcripts, or converting a few pages of conversation into theater script with colons) that I was left with hypothetically crossed arms (I have to read the book with my hands) demanding to know what's up and if I am being insulted or if the book had literally gotten away from him. The book should have been rewritten so that I would be happy to throw it into my "keep" stack. But it is definitely going into the stack I've promised to throw out if I ever do a thorough cleaning of my apartment.
I will say that I enjoyed reading about the first 600 pages, and that those first 600 pages were so wonderful, compelling me to finish the thing. But after page 918, I felt that my time could have been better spent than reading the last 318 pages. I'd invested myself into a wonderful set up, but had inherited the burden of being exposed to opinions not unlike those of any columnist whose articles are buried in the back of the city news section. Entertaining yes, but easily forgotten.
As far as the book being hip, ok. But there is certainly much more to the world beyond San Pablo and Solano avenues, beyond the confines of any youth-centered nabo like Berkeley, and containing more than Starbucks, dot-com economies and wry comments of post-boomie goteed clones, that it takes a true master of writing to blow my fucking head away and is only as far out as even I can throw.... For sure.
Posted by mrbdawg