November 29, 2000
Old And In The Way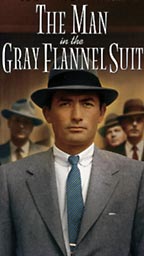 You know, for the past twenty-five years, I've always had a sense that American management was composed mostly of those from our parents' generation, but it now seems that today American management is composed of those from Gen-X. How was it possible, that we, the baby boom generation, the largest generation in American history, were cut loose from our fair share of controlling destiny?
I am pissed!
In protest and in a spirited "fuck you" attitude, I will now drive 55 mph in the fast lane of our major freeways, with my turn signal always on.
Join me, compadres.
Yours,
Older, wiser, and full of piss and vinegar.
---
What about Bill Gates, Larry Ellison, or that guy who runs amazon.com? Aren't they baby boomers?
On another (related) topic. It has been suggested that rap music was invented by black people to annoy white people. Perhaps, new/young big hat country music was invented by white people to annoy black people. My theory is that Britney Spears and In-sync/Back Street Boys and the other kid bands were invented by baby boomers to annoy Gen-Xers. (Remember Gen-X bands like Nirvana or Smashing Pumpkins? They're history now and can't make a dime.) Ah sweet revenge for the insults, real and imagined, of snotty Gen-X.
I think I'll put on a pair of size thirty-eight waist DOCKERS and take a walk down Haight Street.
---
Oh, yeah, Bill Bates--"talking about my generation." I just don't think I've had a job interview with someone of my own age. Maybe once at a temp agency, but never for a full time job.
Posted by mrbdawg